Westside Synesthesia: The Beat Catalog For Honor Flow Productions
"Westside Synesthesia" is a active Beat Tape playlist by Honor Flow Productions' own DJ Chuck "thE oLd SouL." The important FYI "House Rules" regarding "Westside Synesthesia..."
​1) The beats on this playlist is a combination of finished compositions and rough demos.
2) All instrumentals here are FOR SALE ONLY and are not available to lease.
3) Any usage of these beats without expressed written consent of Honor Flow Productions is strictly prohibited (in other words, if you jack our shit, we will find you, and you will be receiving some legal paperwork from us).
4) If you are interested in purchasing any of these instrumentals or would like to request custom production work from Chuck, please e-mail us at
HFPempire@yahoo.com
.
5) All production work must be credited as followed...
"Produced by DJ Chuck "thE oLd SouL" For Honor Flow Productions"
(Written By C.Nunley IV/ASCAP)(Published By Honor Flow Productions Music/ASCAP)
Soul Claps & Salutes! Happy Listening!



​

​Music Placements





The sounds of Honor Flow Productions has found its way into film and

media, arranged and produced by our very own DJ Chuck "thE oLd SouL."
From the Sundance Award-Winning film "Dear White People"
Silicon Beach: The original score to ApplyStudios' "OPEN" app short film @ LA Tech Day 2016
The theme to 94.7 The Wave's "Making Waves" Black History Month campaign
The original score for the USC School of Social Work Short Film, "Beyond Boxes"
The original score to ApplyStudios/THNKBX Launch Documentary
Powered by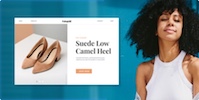 Create your own unique website with customizable templates.